Congratulations to the Winners of the 4th Annual Celebrating Diversity Photography Competition!
On 7th September Her Excellency Kara Owen, British High Commissioner, unveiled the winning entries of last year's 4th Annual Celebrating Diversity Photography Competition. 
In a special virtual ceremony organised with AsiaWorks due to COVID-19 constraints, Her Excellency awarded the Most Popular, 3rd Prize, 2nd Prize and 1st Prize winners who will each win a cash prize sponsored by Newcastle University, represented by Professor Matt Bentley, CEO & Dean of the University in Singapore.
Hosting the event, Daisy Radford, Head of Operations and Delivery for BAE Systems, APAC D&I lead and Chamber committee member, gave an overview of the competition and the importance of continuing these important discussions despite the pandemic. Daisy then introduced Andrew Ashman, Head of Loan Syndicate at Barclays and Co-Chair of BritCham's Diversity & Inclusion committee. Barclays has been the Official D&I Partner of the Chamber for several years and continue to support our activities in this area. 
The winners were announced in reverse order. The Most Popular award, judged by votes on the online contest, was Le Van Tran, who explained that her image, shown below, represents diversity across generations, united by technology.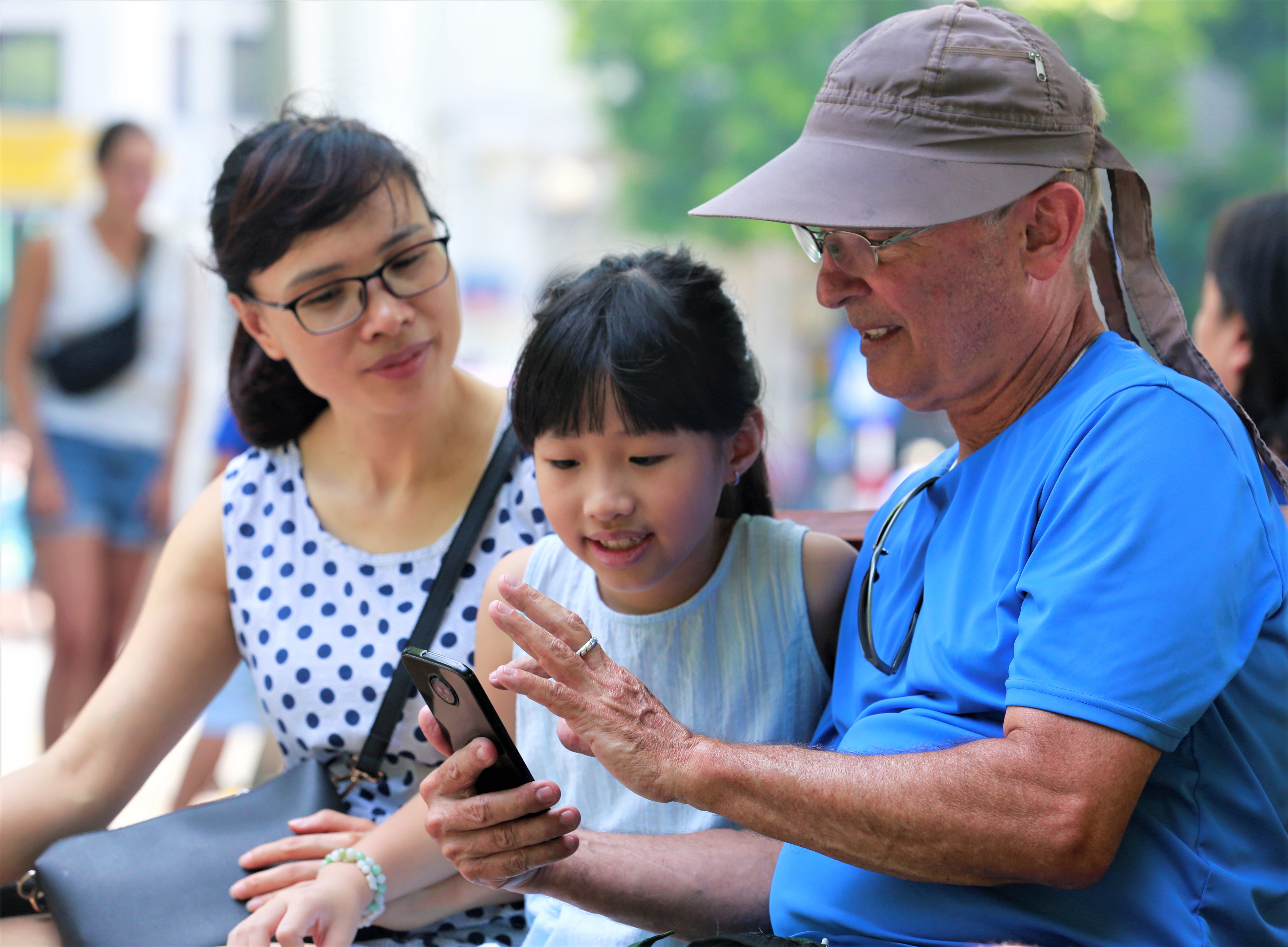 Photographer: Le Van Tran, Most Popular winner

Third prize went to Umie Nurlisa Kamal, whose photograph, seen below, represents different cultures united by laughter and the joy of friendship.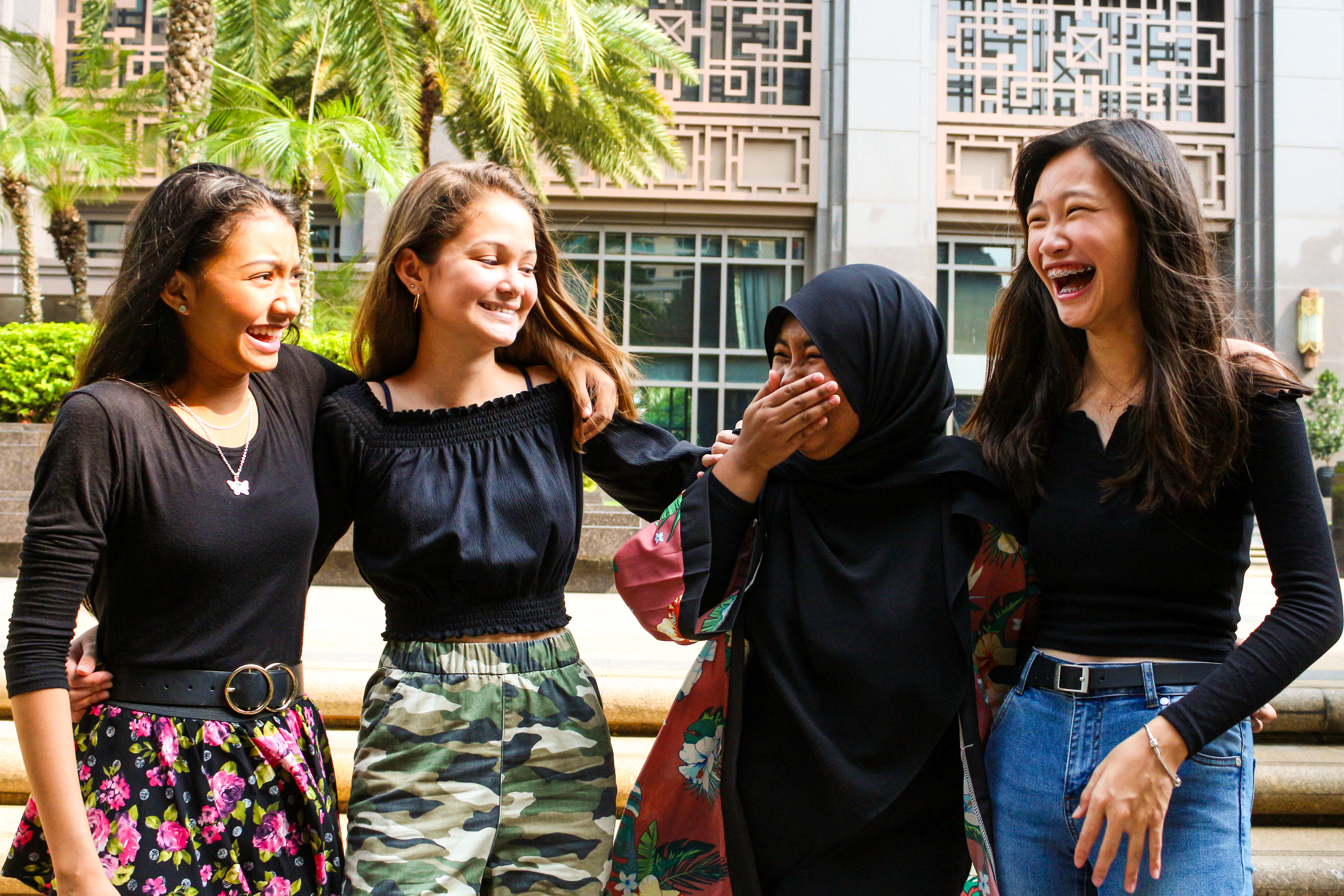 Photographer: Umie Nurlisa Kamal, Third Prize winner

Second prize was awarded to Evonne Lim, whose photograph, seen below, was taken at her wedding. Evonne commented that her multi-racial family were joined in the photo by friends for a joyous diverse moment. Her beautiful family even made their onscreen debut during the event in her thank you speech!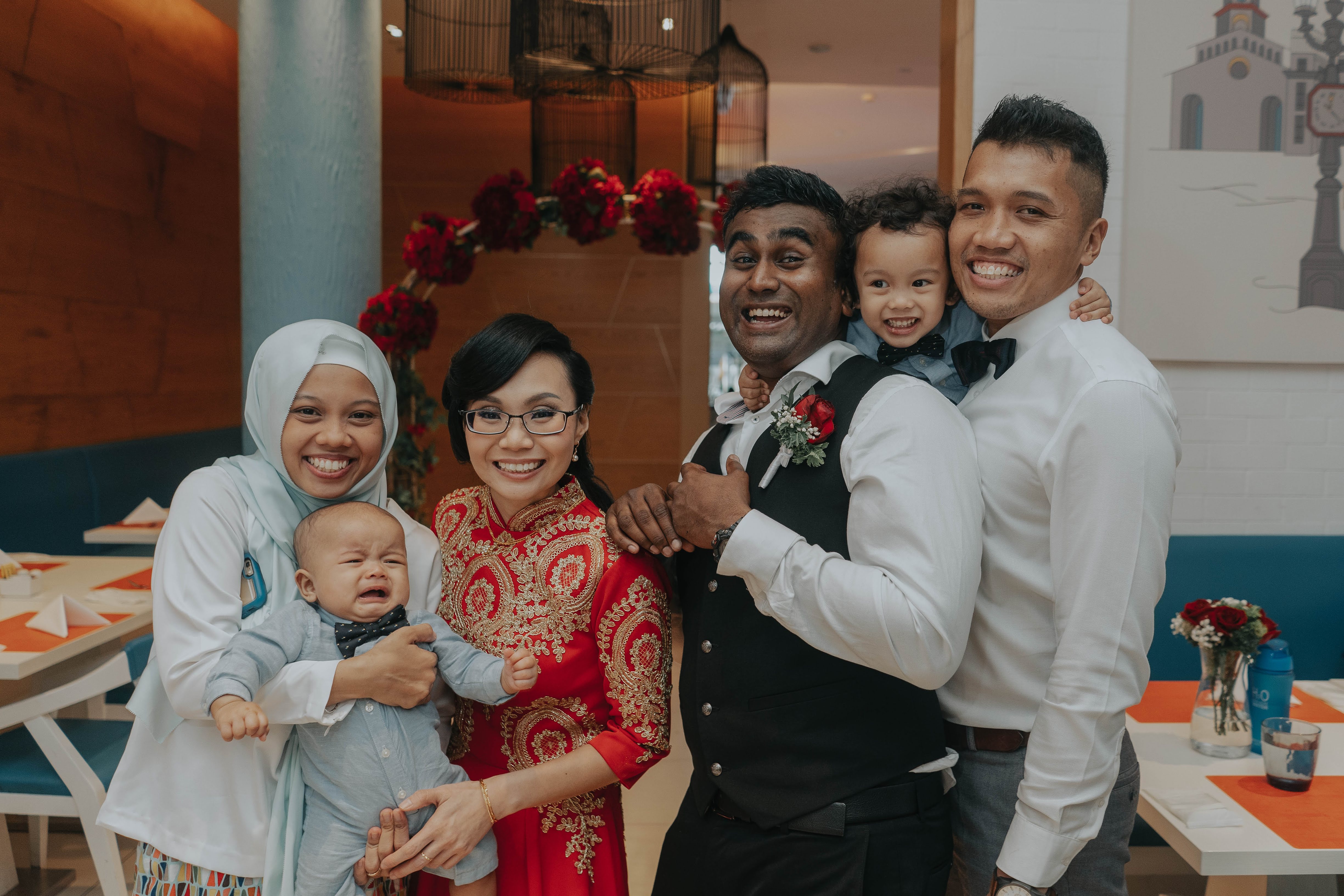 Photographer: Evonne Lim, Second Prize winner
Finally, the first prize was awarded to David Wirawan, who snapped an exceptional photo at a para games, seen below. David spoke of his inspiration to enter the photograph in the competition as those less physically able to compete were able to do so with the support of others.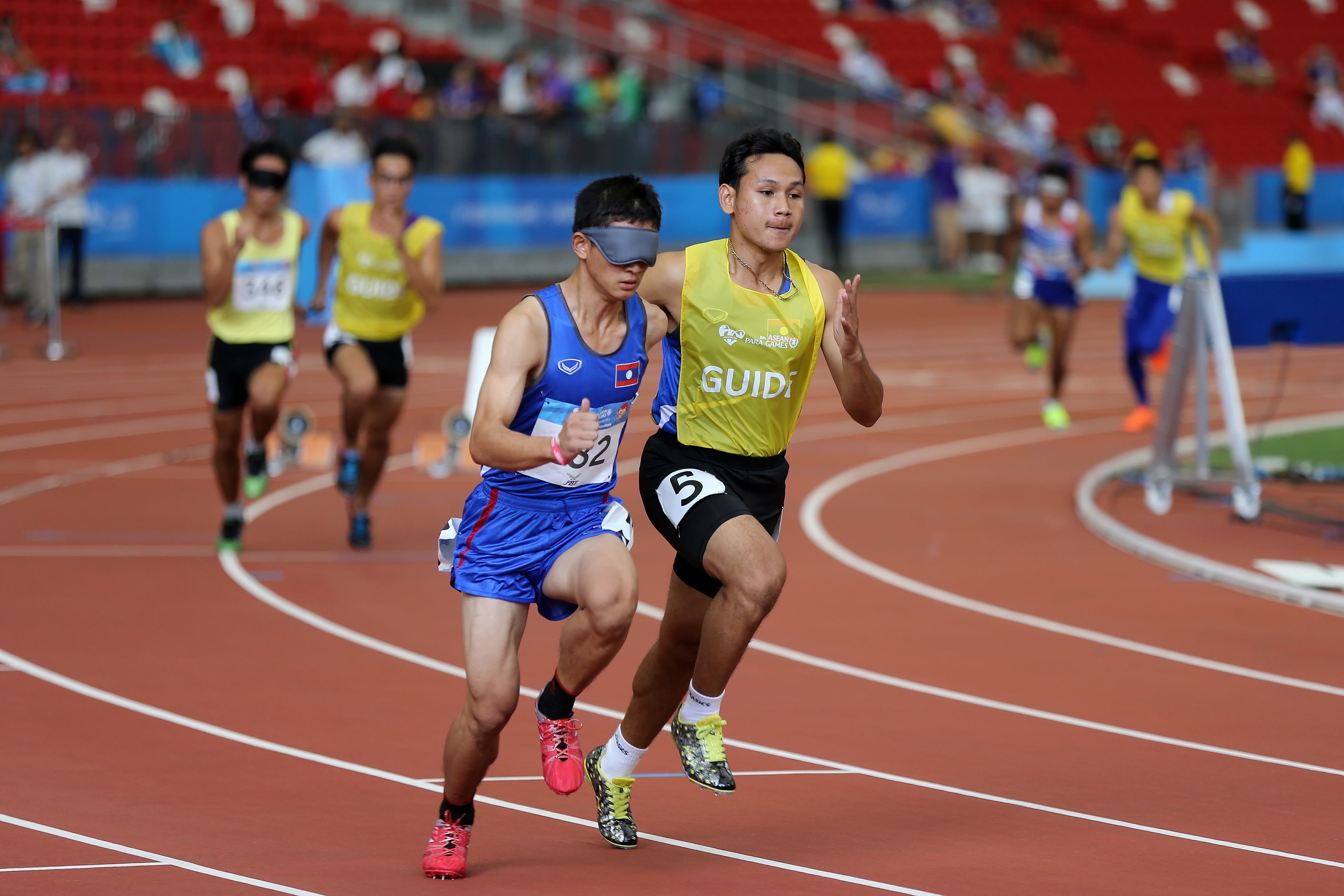 Photographer: David Wirawan, First Prize winner

Congratulations to all of the finalists, whose photographs were featured in this year's Celebrating Diversity desktop calendar, copies of which are available from the Chamber office by request.
We would like to take this moment to thank our partners and the High Commission team, and all those who entered. We received 165 entries to shortlist and for the High Commissioner to subsequently judge for the winners. This competition is a true community outreach activity, with participation from schools throughout Singapore, both MOE and international, our members and keen photographers. Thank you all for taking the time to consider the importance of diversity, equality and inclusion.
To see all the finalist photographs, click here. 
To find out more about the competition and enter the 5th edition when it opens from 14th September, click here. 
To find out more about our Diversity & Inclusion committee click here.
To register for upcoming events, click here. 
WATCH THE VIRTUAL AWARDS CEREMONY