WATCH NOW ON DEMAND: Optimising Social Media Marketing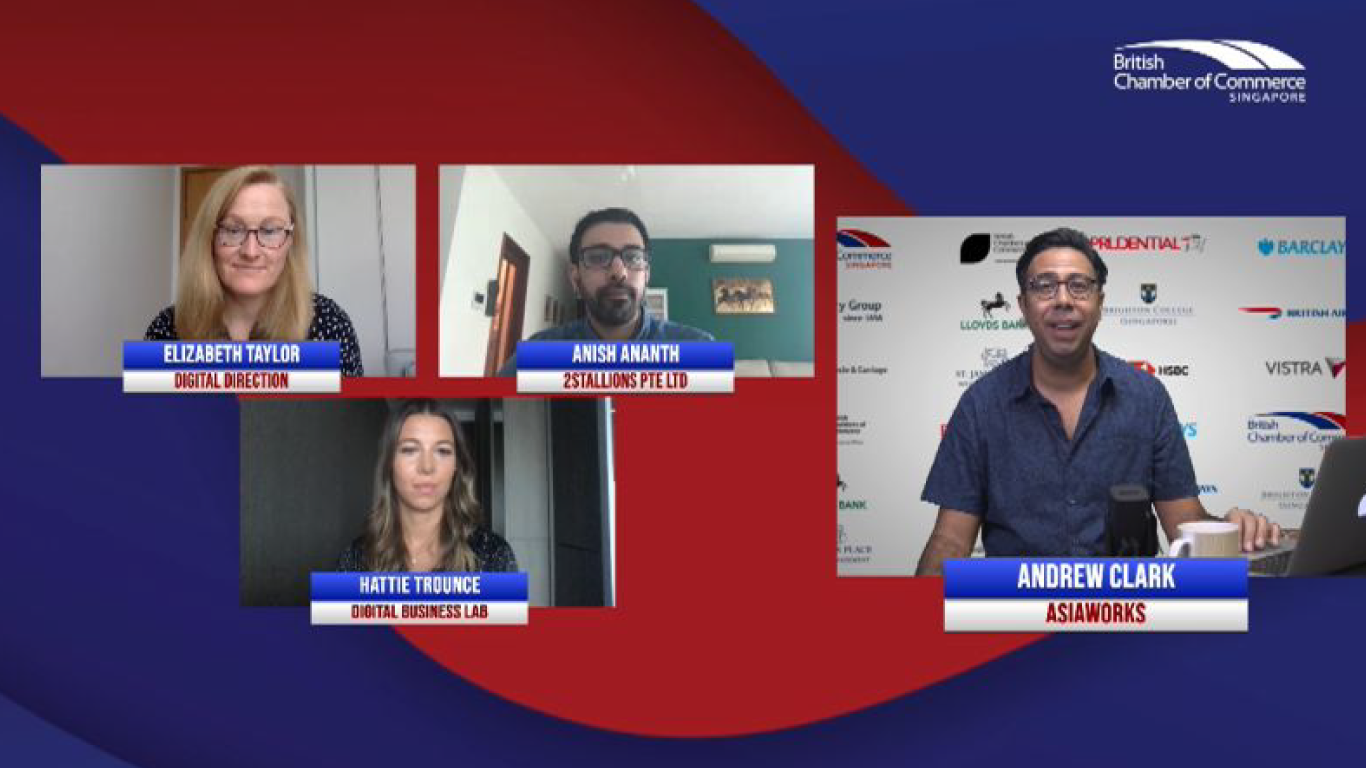 On 28th July 2020 our Marketing and Communications committee hosted a webinar with practical and useful insights on social media marketing including optimisation, PPC and influencer marketing.
The discussion was moderated by Co-Chair of the committee, Andrew Clark of AsiaWorks.
 
Part 1: Optimising Social Pages with Elizabeth Taylor of Digital Direction
This part of the presentation will focus on the set up and optimisation of LinkedIn, Facebook and Instagram. Actionable tips and case studies will be utilised to demonstrate best practice.
LinkedIn: Optimising your personal profile
Facebook: Improving your business page set up
Instagram: How to develop your business profile

Part 2: Paid Social with Anish Ananth of 2Stallions
Defining target audiences: 
Discover the various ways in which you can target audiences on Facebook; location, age, interests, demographics.
Choosing the right types of objectives for different goals: 
Awareness, consideration, conversions and the different formats that will work best with each goal.
Tracking your ads/campaigns:
Leveraging on the Insights feature on social media platforms to track your ROI and measure your performance. These insights can also be used to better understand your audiences and create relevant content.
How to combine both paid and organic content:
Discussion of the hybrid model and how to get the best out of both worlds.
Best practices and case studies:
Discover how other SMEs have leveraged on paid social content to their advantage from other parts of the world. Learn how to implement some of these strategies for your own business.
 
Part 3: Influencer Marketing with Hattie Trounce of Digital Business Lab
Taking you back to basics; what is influencer marketing and why your company should add influencers into your digital marketing strategy.

WATCH BELOW