Announcing our new Platinum Annual Partner - XCL Education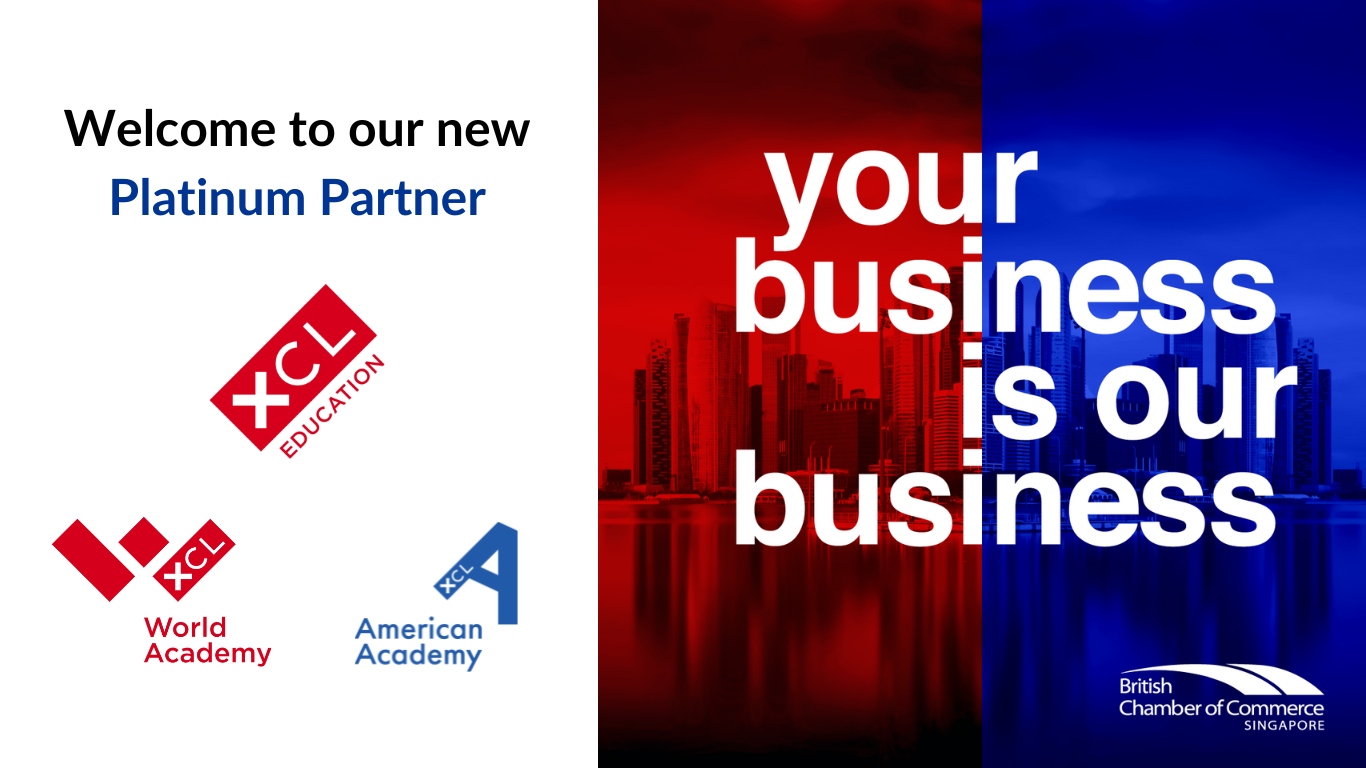 The British Chamber of Commerce is excited to welcome XCL Education, a leading future-focused family of schools, as our latest Platinum Annual Partner at the British Chamber of Commerce Singapore. Through a multi-term agreement, we will be supporting the XCL World Academy and XCL American Academy in a series of engagements and activities with the Chamber.

BritCham Executive Director, David Kelly, commented,
"We are delighted that the team at XCL Education have chosen to partner with us, highlighting our commitment to educational opportunities for future generations of leaders. We look forward to working with Tony Shadwell, Brian Rogove and the Academies in the years ahead, building on a mutually beneficial partnership to support the Chamber, our members, and XCLs expansion in Singapore."
 
Education is one of the core pillars of the Chambers' activities with many members in the education, EdTech and learning space. It is also a main theme of the SG-UK Partnership for the Future which the Chamber champions in line with the British High Commission to Singapore. 

XCL World Academy (XWA) is the School of the Future. Through their world-class curriculum and progressive approach, they empower a community of happy learners who aspire to positively impact others. XWA encourages their students, who are aged from 2 to 18, to Aspire, Act and Grow — helping them to realise their full potential and flourish into well-rounded world citizens.

XCL American Academy is Singapore's newest American International School, offering high-quality, rigorous, and accessible American education for children aged 2 – 14.