Singapore apex corporate sustainability awards ceremony 2020
Singapore Apex Corporate Sustainability Awards Ceremony 2020
10-01-2020 6:00 PM - 10-01-2020 8:00 PM
We look forward to having our Guest of Honour, President Halimah Yacob at our Singapore Apex Corporate Sustainability Awards Ceremony 2020!

The Awards recognise and highlight the best examples of corporate sustainability that advance decisive action on the Sustainable Development Goals.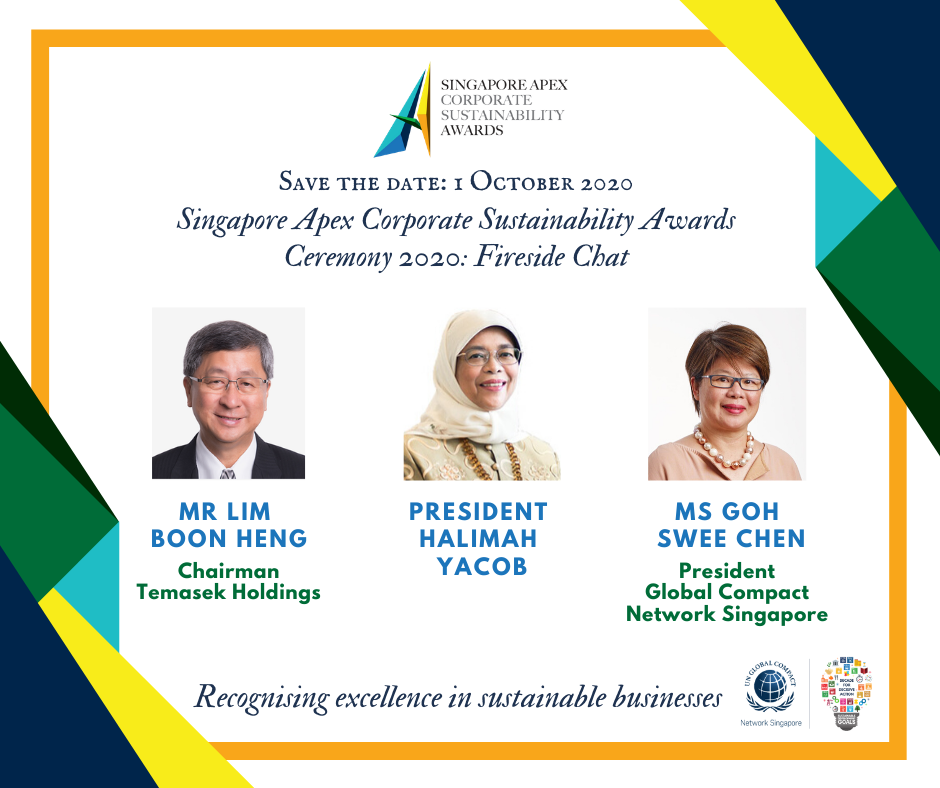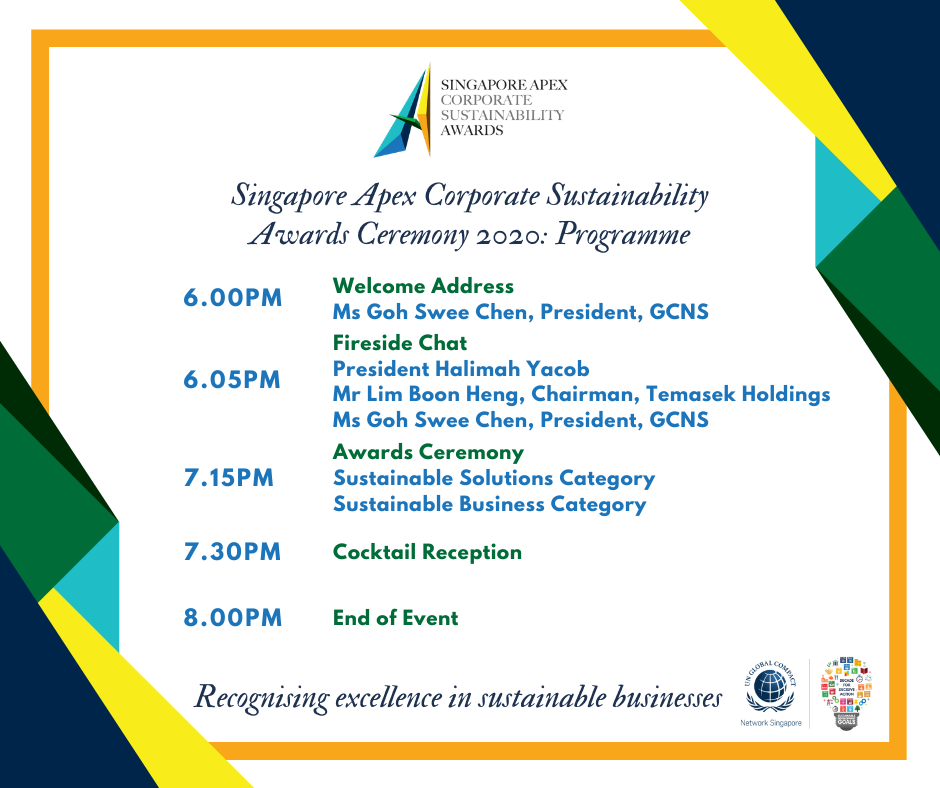 2020 marks GCNS' 15th anniversary.

To mark this special occasion, the Awards Ceremony will include a Fireside Chat with notable thought leaders who have been crucial in shaping and supporting GCNS:

President Halimah Yacob
President Halimah crafted GCNS' Constitution and plays a key role in championing sustainable and inclusive growth in Singapore.

Mr Lim Boon Heng
Chairman, Temasek Holdings
Mr Lim was instrumental in GCNS' creation and has been a strong supporter since. He is also a leading advocate of corporate sustainability in Singapore.

Ms Goh Swee Chen
President, Global Compact Network Singapore

Ticket sales open soon; stay tuned!