Renewable energy sector discover philippines growth opportunity
Renewable Energy Sector: Discover the Philippines for Growth Opportunity
11-24-2020 4:30 PM - 11-24-2020 6:00 PM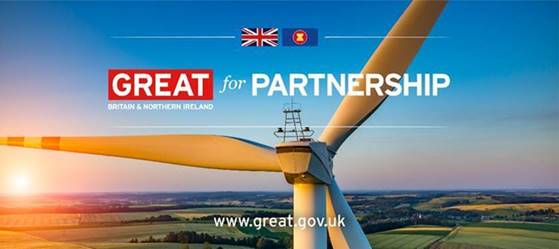 Renewable Energy Sector: Discover the Philippines for Growth Opportunity
Webinar Invitation
---
Six countries in Southeast Asia account for 80% of the region's economy. Indonesia, Malaysia, Myanmar, Philippines, Thailand, Vietnam also have a combined value of £73 million in business opportunities for renewable companies.
The Philippines has one of the most dynamic economies in Asia Pacific:
·       GDP per capita from £511 (1990) to £2,149 (2019)
·       6% GDP growth rate (2017 -2019)
·       Renewable energy contributes 29% of total power generation
·       Total renewable energy market value estimated at £7.8 billion (2020-2025)
Register for this webinar to get to know the Philippines renewable energy sector. Learn how to access and how to do business in this exciting marketing.
To assist UK companies in identifying opportunities, the UK Government has published a report that covers the market landscape and project pipeline for the 6 largest countries in ASEAN.
You will be sent a link to download the full report once you have registered for this webinar.
Date:

Tuesday, 24 November 2020

Time:

 

08:30 - 10:00 GMT

16:30 - 18:00 (GMT+8)

Cost:

Free to all companies

 

 

 

 

 

Speakers

 

Opening Remarks 
Richard Colley

DIT Manila

Director for Trade and Investment

---

 

Gilles Pascual

Ernst & Young

Program Director – ASEAN Low Carbon Energy program

---

 

Mylene Capongcol

Department of Energy

Director, Renewable Energy Management Bureau

---

Atty. Jose M. Layug, Jr

Puno Law

Senior Partner

 

 

 
 
 

The Department for International Trade (DIT) helps businesses export, drives inward and outward investment, negotiates market access and trade deals, and champions free trade.

gov.uk/dit