break ceiling touch skyr success and leadership summit women
Break the ceiling touch the sky® – the success and leadership summit for women
25-10-2022 8:30 AM - 25-10-2022 5:30 PM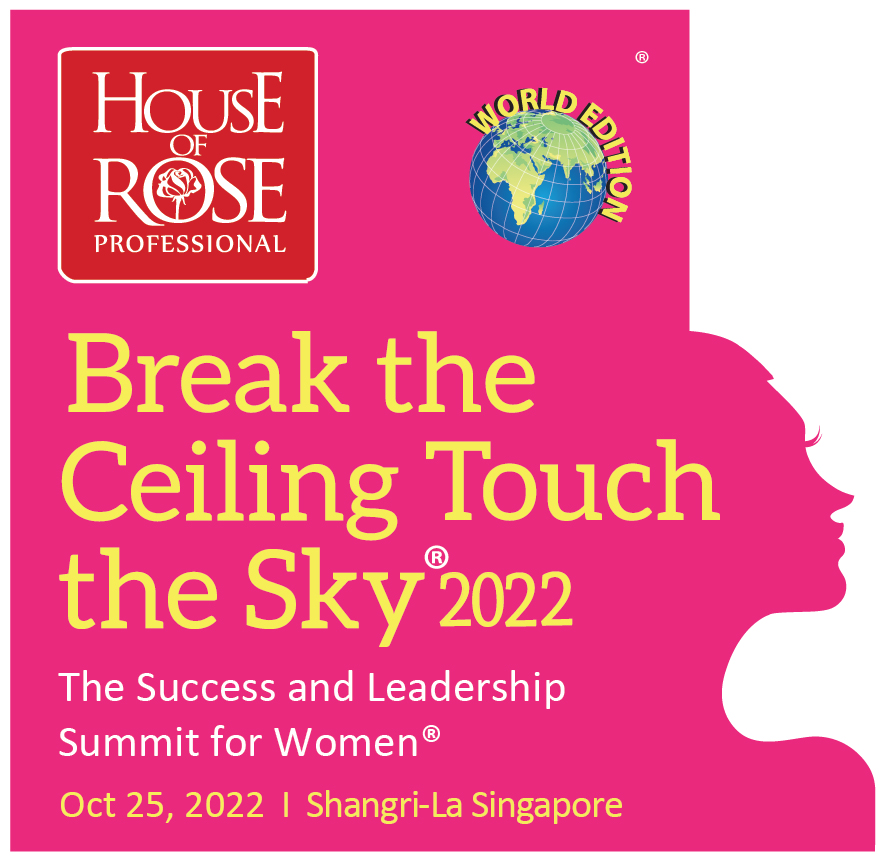 The British Chamber is proud to once again be an Industry Partner for this summit. 
The 2022 World Edition of Break the ceiling touch the sky® – the success and leadership summit for women brings together the world's best leaders  (across functions and levels) from the most successful organizations globally to share best practices for leadership, diversity, equity & inclusion and success and accelerate the positive business impact of women in leadership.  While the primary focus is gender diversity & inclusion, broader DEI (diversity, equity and inclusion) cutting-edge best practices will also be centerstage at this 8th annual world edition of the summit. The summit serves House of Rose Professional's overall MISSION 2029 FOR A BETTER WORLD – the 10-year action plan which kicked off in 2020 to quintuple the number of Female CEOs in the world's 500 largest Companies by 2029 (using 2020 as base year) from 14 to 70, and double the number of Male CEO Champions for gender diversity & inclusion in the same group by 2029.
If your organization wishes to learn, network and achieve as a Participating Company alongside the world's most successful Companies and leaders, book your Corporate Teams at the link below at the INDUSTRY PARTNER RATE. While the primary focus of this edition is the LIVE proceedings, an option for teams to join virtually is also available.   
If you have any questions please email Anthony Rose at anthony@houseofroseprofessional.com
Venue Name
Shangri-La Hotel