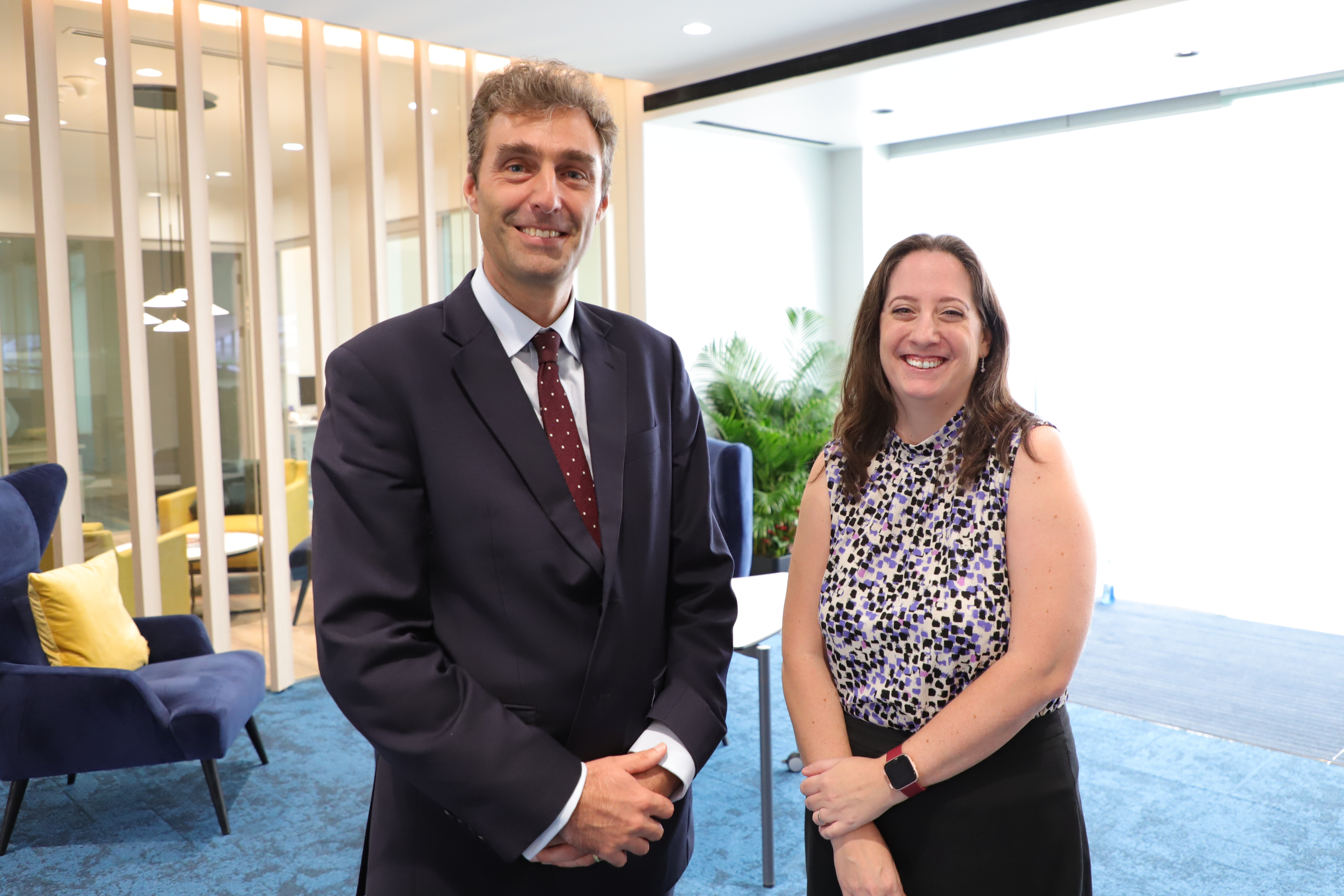 This article was originally published in Orient magazine, April 2020.
In this issue, our Editor discusses Brighton College's mission, values and aspirations with the Head Master of their new prep school in Singapore, Paul Wilson. 
---
Firstly, welcome to Singapore! What's been your initial impressions of Singapore in your first six months?
Our family have been really impressed with Singapore so far and are settling in well on a person level. We've experienced several national holidays, our first Christmas in the sun, and it's all been a joy so far. I've been struck by how friendly people are, the Chamber being a good example of this, but also our local community who take the time to welcome new people, greet each other on the street and spend time enjoying meals together. It's a lovely reflection on the culture here, despite how hard working and busy everyone is. Over Chinese New Year, our neighbouring street held a big street party and welcomed everyone for the celebrations. I've been really impressed with how the Government have handling the coronavirus and their long-term aspirations for the country.  
You left behind the corporate world where you were a Chartered Accountant to become a teacher. What led you to make the switch and what advice would you give others who have similar aspirations to make a mid-career change?
I had great experiences in my time with PwC and was considering a move to China. During my training, I met my wife and of course it follows that those plans changed, so I reconsidered my career. I had always loved learning, especially maths, and enjoyed outward bound activities, so with the financial and moral support of my wife I re-trained as a teacher. Any one of us is likely to be working for more than 40 years of our lives, so taking one year out to re-train is not actually that long a period in the bigger picture. In the UK and here in Singapore, there is plenty of support available for enhancing skills and changing careers, and you may be lucky enough, as I have, to find a new career that you love.
What are the secrets to the success of Brighton College in the UK that you are excited to bring out to students here in Singapore?
Firstly, the culture of kindness at the school, led by the headmaster Richard Cairns, is fantastic. When I was a House Master back in Brighton, parents would often comment on how friendly and kind a place it is. When children feel loved, respected and safe, that gives them the opportunity to really flourish and develop. The other thing that is really noticeable at Brighton is the quality of its staff. Richard has been involved in every appointment and sees this as a key driver for the ongoing success of the school. We have been fortunate that the appeal of the brand and Singapore as a country have allowed us to recruit a fantastic team of people for when we open this year. These standards of kindness and the quality of those teaching and interacting with children are ingrained into me after eight years in Brighton, and I'm looking forward to getting started here in Singapore to instil these values.
Brighton College (Singapore) has a unique arrangement which will allow it to utilise the existing facilities of Cognita's existing schools in Singapore and the Early Learning Village, while providing Brighton students with their own space and identity. Can you tell us more?
We are owned by Cognita in Singapore along with the Australian International School and Stamford American International School, they are our sister schools. They have been fantastic in welcoming us onto the campus, have been very accommodating and really want us to succeed. We share the resources of Stamford in the Early Learning Village, and in the prep school we share the facilities in the main campus. Although Brighton is a small school here, the children will get to enjoy some wonderful facilities. We have also been very excited to see the sharing of training among the staff, as we have been invited to attend their training sessions and will reciprocate this when we do our own training. There will also be some great opportunities for healthy competition among the students and schools as we can just pick up the phone and suggest a swim meet or a game of football!
What are your hopes and aspirations for the College in its first few years here in Singapore?
We are aiming to be the leading prep school in South East Asia. The combination of a dynamic academic team and the culture of kindness will help us to achieve this.
---

About Brighton College (Singapore)
Brighton College (Singapore) strives to turn out well-educated, respectful and intellectually curious girls and boys who are ready to take a full, active and positive role in their senior schools, and as responsible citizens in the world.
A Brighton College education doesn't just enable a child to comprehend the world around them. Our ambitious English curriculum promotes a problem solving, analytical approach, that alongside an outward looking perspective, encourages both social responsibility and engagement.  It empowers our pupils to lead, shape and change their world.

Brighton College (Singapore), enrolling now for August, offers an education that provides the best foundation for learning for children aged 18 months to 11 years, supported by its three key pillars of curiosity, confidence and kindness.

Founded 175 years ago, Brighton College boasts a reputation in the British education sector that is second to none. Recently awarded England's Independent School of the Year, our close relationship with our founding school and its rich heritage allows us to be a school of future shapers. Find out more at www.brightoncollege.sg.