Up to 15% off with Malaysia Airlines
Up to 15% off with Malaysia Airlines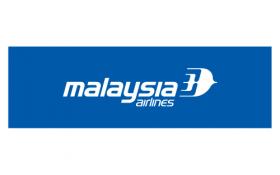 Malaysia Airlines are proud to be a new Sterling member of the British Chamber of Commerce. For bookings made between 16 September 2019 and 18 November 2019, Britcham members will be able to take advantage of the fantastic offer of up to 15% off on international flights originating from Singapore to all destinations AND the unique opportunity to purchase flights to Singapore originating from London Heathrow for up to 10% off. Travel period: 16 September 2019 to 31 March 2020.
To redeem, simply visit www.malaysiaairlines.com/sg and enter the coupon code CHAMBERSPECIALS during your purchase (must be entered either all in small case or all in capitals).
Terms and conditions apply. The below table relates to flights departing from Singapore.
MH Branding, Value & Penalty

Branding

RBD

Changes/Reissue

Cancellation/Refund

No Show

Seat Selection

Upgrade with Miles

Miles Earned

Baggage Allowance

Business Flexi

J/C/D

FOC

USD100

USD80

FOC

Not Permitted

175-200%

40kg

Business Promo

Z

USD100

Not Permitted

USD100

FOC

Not Permitted

160%

40kg

Economy Flexi

Y/B/H

FOC

USD70

USD70

FOC

Permitted

150%

35kg

Economy Smart

K/M/L/V

USD40

USD80

USD80

Fee

Permitted

100%

30kg

Economy Basic

S/N/Q

USD50

Not Permitted

USD90

Fee

Not Permitted

85%

25kg