Get a discount on your FT Corporate Subscription
Get a discount on your FT Corporate Subscription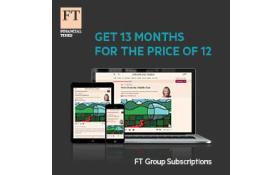 The Financial Times offers group subscriptions to help your organisation get access to the latest award-winning news, insight and analysis from around the world.  
BritCham members can enjoy 13 months for the price of 12 for the first year of their FT group subscription (T&Cs apply). 
Visit enterprise.ft.com to get in touch.