Trade Manager
Department for International Trade
Singapore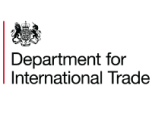 Department for International Trade roles (DIT)
DIT
Main purpose of job:
This is an exciting role for a dynamic, proactive, strategic and commercially driven individual to join DIT Singapore as a Trade Manager.  Primarily focussing on the Healthcare and Life Sciences sector but also with a remit to explore emerging sectors, you will play a lead role in supporting DIT Singapore achieve its objectives of driving UK exports to Singapore, and support colleagues working on inward investment into the UK.
To be successful in the role you will build expertise of the sector and opportunities in Singapore, develop a deep knowledge of the supply chain in the UK, and develop and implement a strategy delivering export wins.  You will effectively lead and line manage one person to support delivery of the strategy and have positive working relationships with DIT teams across the APAC region, including the regional healthcare lead based in Japan. 
Located within the British High Commission (BHC) in Singapore, the UK Department for International Trade (DIT) supports UK-based businesses to export globally and encourages overseas investment into the UK.  In Singapore, in addition to Healthcare and Life Sciences, our 15-person team focusses on the Infrastructure, Technology, Financial Services and Maritime sectors, alongside scoping new and emerging sectors. 
 
Detail:
To win more business for the UK in Singapore's healthcare and life science's sector, you will work seamlessly with the DIT Singapore Deputy Director, alongside other senior managers in BHC, to develop a strategy and then design and lead projects to deliver our trade objectives. Your expertise, strategy and resource management will be critical to our work. You will balance competing priorities to focus on the most significant opportunities for UK business.  You will take personal responsibility for managing export targets, key account management, events and marketing campaigns, and business environment and market access policy, relating to your sectors of focus. 
 
Roles and responsibilities:
Delivering strategic trade opportunities (Healthcare and Life Sciences): 40%
Research, develop, implement and evaluate a strategy to support exporting the UK healthcare and life sciences (HCLS) offer to Singapore.
Develop a pipeline of trade opportunities for HCLS in Singapore, working with colleagues across the APAC region and with Healthcare UK to match these with UK capability and strategic strengths.  Make sure the relevant information is included in our CRM tool (DataHub).
Take ownership and responsibility for trade activities and targets in HCLS.
Identify, plan and manage specific projects and visits, including related budgetary aspects, supporting the delivery of the strategy.
Work seamlessly with colleagues in other teams in BHC Singapore (i.e. Science and Innovation, Invest Northern Ireland, Scottish Development International) and APAC Posts to ensure opportunities are understood and maximised across the network. Draw on their expertise and activities where they can help to support delivering the HCLS strategy and achieving objectives.
Continuously develop your HCLS sector expertise and support other members of the team in their learning and development.
Collaborate with other DIT sectors to identify and respond to opportunities that broaden and deepen the UK – Singapore trade and investment partnership outside HCLS.
Research emerging trade opportunities: 10%
Working with colleagues from other BHC, explore emerging future trade opportunities in Singapore, liaising with colleagues to determine whether the UK offer is relevant.
With the support of the DIT Director and Deputy Director, lead the development and implementation of strategies to deliver trade objectives in emerging sectors.
Effective relationship management: 20%
Personally manage a portfolio of key accounts to ultimately support delivering trade objectives, and support other team members to do the same.
Build an effective network of relationships with senior leaders in key government departments and agencies, industry bodies, intermediaries, trade bodies, and companies in Singapore, understanding their strategic intentions and business needs.
Foster long-term, working level government-to-government contacts, and facilitate high level engagement (e.g. High Commissioner, Her Majesty's Trade Commissioner, DIT Director) with more complex / senior relationships as appropriate.
Represent the High Commission in private and public-facing discussions with a range of external bodies and at events.
Support colleagues solve complex engagement issues, including with those with senior business and government contacts.
High impact visits and events: 20%
Develop propositions for, and deliver, high-level visits from UK to Singapore and from Singapore to the UK that complement and support the delivery of the HCLS strategy.  Ensure all programmes have clear objectives and evaluation mechanisms.
Provide timely, high-quality briefing and reports to support visits.
Work with other teams in the High Commission to support events, trade missions and high-level visits.
Trade policy: 5%
Develop a clear understanding of the non-tariff barriers for UK companies seeking greater market share in the HCLS sector in Singapore, and work with trade policy colleagues to devise and implement strategies to address market access barriers.
Knowledge & Skills Development: 5%
Undertake continuous learning and development, including on-the-job opportunities to deepen knowledge and understanding of the sectors of focus, the UK capability landscape, and the regional business environment, learning from others across government and the wider teams, as well as formal training courses.
Staff management: 1 x A2
 
Demonstrable relevant and appropriate experience, knowledge and/or qualifications in either the health care and life sciences sector, international trade, or business development, including a proven record of engaging customers, stakeholders and partners
A successful track record of strategy or campaign design, implementation and evaluation (including market research and analysing market)
Experience of managing teams, as well as strong team work and collaboration skills, including confidence in suggesting new ideas and challenging senior stakeholders
A proactive, can-do approach, combined with high standards for delivery and meeting deadlines
Ability to work independently at pace, and to prioritise, managing an often heavy workload
Good judgement and political awareness
Excellent organisational, IT and administrative skills
Experience working with the UK Government
Changing and Improving, Collaborating and Partnering, Achieving Commercial Outcomes, Managing a Quality Service
16 June 2021
C4 (L)
Full-time, Permanent
37.5
Asia Pacific
Singapore
Singapore
British High Commission
1
7,331
9 August 2021
We offer a competitive package, which includes basic salary of SGD 7,331 per month and annual wage supplement [an additional 2 months' salary paid out in December each year], 23-day annual leave entitlement in pro rata and insurance plan.
Due to the Government of Singapore's measures to prevent the spread of Covid-19, including safe distancing and travel restrictions, we are only able to accept applications from those currently resident in Singapore.  
We offer time and financial support for the successful candidate to take advantage of professional learning and development opportunities inside and outside of the organisation.
The BHC has an active Learning & Development Committee which works hard to provide a comprehensive L&D offer. There is a wide range of options available for personal development including training courses, coaching and mentoring, job-shadowing, presentations and learning sets. Staff have access to a wide variety of online resources through the International Academy and Civil Service Learning. Staff are strongly encouraged to take advantage of all available opportunities.
All new hires undertake a workplace induction and there are a number of mandatory e-learning courses that must be completed in order to pass probation.
Normal working hours are 37.5 per week: 8.30am to 5.00pm from Monday to Friday.  
BHC Singapore supports and promotes flexible working as a crucial part of our inclusive offering. 
In addition to the duties which this job normally entails, you may from time to time be required to undertake additional or other duties as necessary to meet the needs of the High Commission, including playing a part in the corporate life of the mission and supporting any crisis response.
No accommodation or relocation expenses are payable in connection with this position. You must have or be able to obtain a local work permit which we will sponsor.
Staff recruited locally by the British High Commission are subject to terms and conditions of service according to local Singapore employment law. 
Employment offers are subject to successful clearance of pre-employment checks. Only short-listed applications will be called for personal interviews.
The British High Commission is an equal opportunities employer and does not discriminate on grounds of ethnic origin, race, religious beliefs, age, disability, gender or sexual orientation.
Employees who are not liable to pay local income tax on their Mission salary may have their salaries reduced by the equivalent local income tax amount.
 
Please note that your application must be submitted before 23:55 on the day mentioned in the above field "Application deadline".
Incomplete application forms will not be taken into consideration, so please ensure you provide the information requested. We regret to advise that we will only be contacting short-listed candidates. Applicants called for an interview will be assessed on the core competencies listed above.
To those applicants not short-listed, we extend our appreciation for considering the British Government as a potential employer.
The start date mentioned in the job advert is a tentative start date and the successful candidate will be required to undergo security vetting procedures. Any offer of employment will be subject to the candidate achieving suitable clearances.
Location
British High Commission, 100 Tanglin Road, Singapore 247919