Private client sales advisor 0
Private Client Sales Advisor
Expat Insurance
Singapore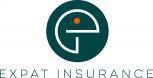 Job Description - Sales Advisor, Private Client Services  
Expat Insurance provides professional insurance advice on a complete portfolio of products including medical, home, travel, and motor insurance. An exciting new opportunity is available for an outgoing and sociable individual to join our front-end sales team providing effective insurance solutions for individuals and families. Our company operates a consultative sales approach so your sales process is interactive and tailored to individual client needs.  The role engages a client base of mobile professionals in Singapore and across Asia. 
Job Description: 
Provide needs analysis and insurance advice

Match the client's needs with medical and travel insurance products 

 

Disseminate product information to clients in a clear, informative and helpful manner

 

Build rapport to facilitate the sales process and generate a wide referral network 

 
Keep up to date client records on our Salesforce database

To attend networking events

as and when required

Establish sales processes internally and with insurers

Maintain strong relationship with the Insurance relationship managers

Maintain knowledge of market and competitors' activities and plans

Work with Marketing, EB and Life team to promote the brand and develop new business opportunities

Engage with lead generation efforts to ensure adequate pipeline, in consultation with the marketing department
Person Specification: 
Outgoing, able to quickly build client trust and rapport

 

You have the ability to prioritize work, remain calm under pressure and are confident with decision-making.

You are a goal-oriented individual who is focused on monthly targets.
Demonstrates a professional and friendly telephone manner

 

Able to communicate clearly in written English

 

Able to take on and assimilate large quantities of information

 

Demonstrates good attention to detail to provide accurate information to clients

 

Well organized with ability to manage a large workload and deadlines

 
Possesses good numerical ability for insurance premium calculations

 

Positive attitude and team player

 

Proficient in Microsoft Excel, Microsoft Word, Outlook, 

 

Experienced with Salesforce or similar CRM platforms 

 
You should have experience in the following areas:
Sales

People Management

Working in a fast-paced, high volume environment

Knowledge of the insurance industry
Qualifications: 
Examinations required: BCP, PGI and HI Insurance exams 
If this sounds like you, or anyone that you know, please contact Niina Tippin on +65 6439 8014 or email niina@expatinsurance.com.sg