In focus shivkumar seerapu lloyds banking
In Focus interview with Shivkumar Seerapu, CEO Asia & Singapore Country Head, Lloyds Bank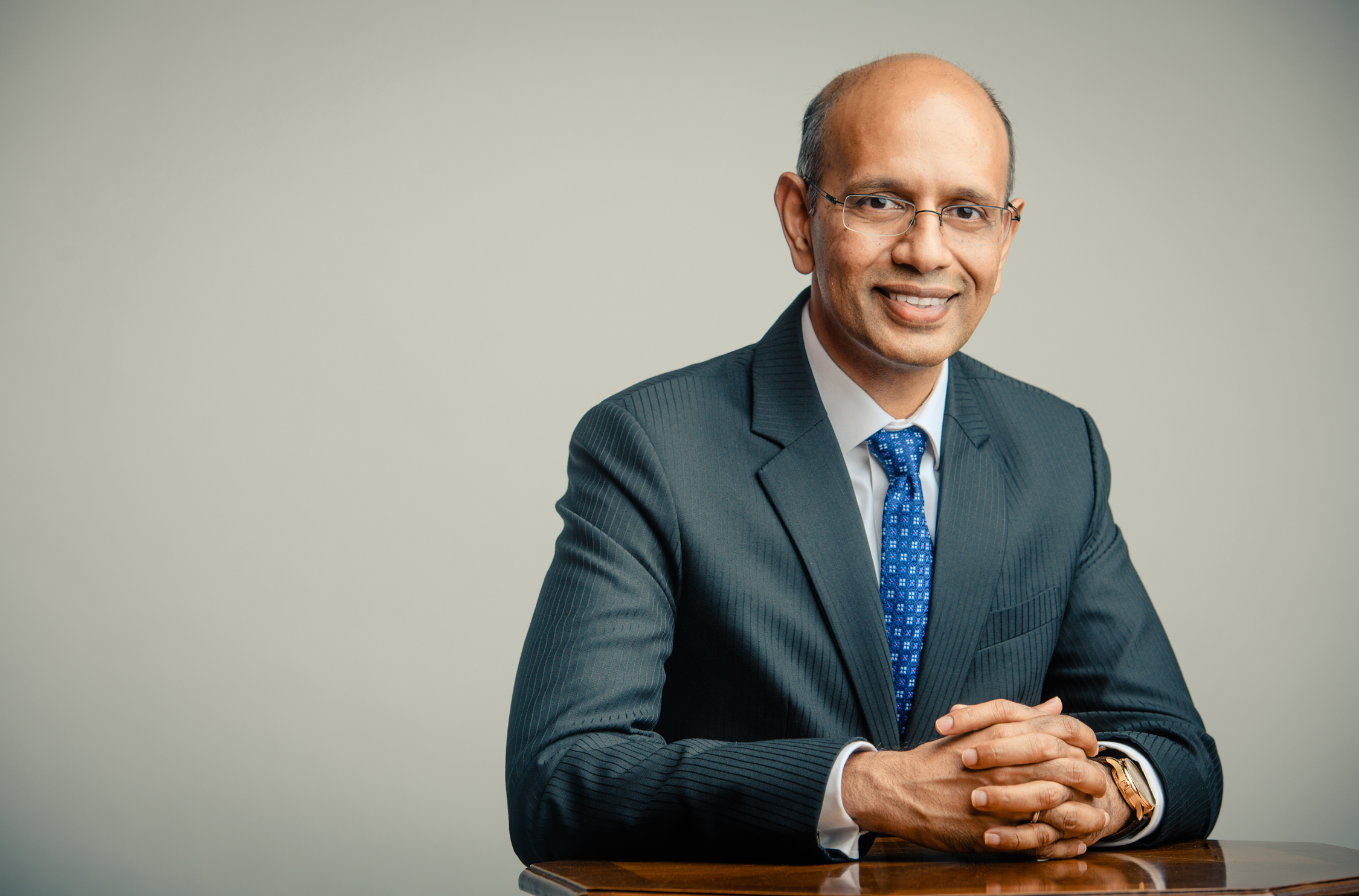 In May 2019 the Chamber launched our Future of Trade theme for the year ahead with Official Partner Lloyds Bank. In this issue our Editor sat down with their Commercial Banking Asia CEO and Country Head of Singapore, Shivkumar Seerapu, to discuss how the bank plans to support British businesses in these critical times and what lies ahead for the industry.
You joined the bank originally in late 2017 to head the Asia Global Transaction Banking business before taking over as Asia CEO and Singapore Country Head in late 2018. In recent years the wider financial sector has been managing a long period of uncertainty as the negotiations continue for the UK's exit from the European Union. How has this impacted the bank to date and has there been any direct impact or change of strategy resulting for the Asia business?
Lloyds Bank's core income is from the UK franchise, therefore our own business is not expected to be drastically impacted.  As a result, we are confident that we can weather any short-term impacts of Brexit but we remain watchful for our clients, especially those small and medium sized businesses who rely on the movement of goods between the UK and Europe. We are prepared to help them in any way we can, illustrated by our lending commitment to UK businesses. 

There is likely to be little direct impact to our business in Asia; if anything, it may be a positive result as British businesses begin to look at markets beyond Europe and this positions our operations in Singapore well to support those clients.
We have a strategy in Asia that is aligned with our values of Helping Britain Prosper, which we do in a few different ways.  Firstly, a significant number of our large multinational clients in the UK have operations and subsidiaries in Asia and we aim to serve their Asian needs.  Secondly, we manage and commence head office relationships with Large Asian clients who have a meaningful presence in the UK or looking to expand into the UK. And lastly, we actively assist and finance Asian institutional investors looking to acquire assets in the UK – either commercial real estate related or acquiring businesses in the UK.  It is important for us to stay focused in this two-way flow of helping Britain to prosper.

There is an active interest in Asia for investment prospects in the UK, particularly for those with a 5-7 year, and beyond, horizon view of their investments and business plans.
To support businesses keen to export, Lloyds Bank has established the International Trade Portal as an Official Partner of the Department for International Trade (DIT), helping companies to expand their knowledge on suitable markets, compliance, and costs. How will the Portal deliver on your commitment to support 25,000 new exporters by 2020?
The Portal sits at the core of our mission for Helping Britain Prosper, particularly for smaller businesses and first-time exporters, and we were one of the earliest banks to partner with DIT to establish this form of advisory tool. In our discussions with these small and medium sized businesses we realized that when they are looking at a market for the first time, getting finance for the export is not the difficult part, the greater barrier is access to relevant market information. For example, are there trade fairs coming up that they should attend? What are the key regulations, sanctions and issues to be aware of for their products or services? An easy to access tool, such as this, provides value for our clients, and is customized for their trading needs, which we can then support with roadshows around the UK to spread awareness.

Once the clients feel confident that they have enough knowledge, we can then assist with specific products and connect them with DIT and subsequently the British Chamber of Commerce in the relevant market.
---
The International Trade Portal in action:
A Devon clothes manufacturer has secured a new contract to export its range to Japan with the support of Lloyds Bank Commercial Banking. Fortis Clothing, which was established in Axminster in 1997, has seen an increase in demand for its luxury outdoor wear from a number of international markets in the past year.
The new contract will see three Japanese fashion retailers stock its range of coats, trousers, bags and vests for three years. With the new contract in place, Fortis Clothing is expecting to double its turnover in the next 13 months. Fortis Clothing makes clothes for the military, police force, farmers and outdoor enthusiasts across the country. It currently exports its products to Denmark and New Zealand and has an annual turnover of £300,000, employing 10 members of staff.
The contract was secured after the business used Lloyds Bank's International Trade Portal to identify and prioritise the best overseas opportunities for its products or services. Oliver Massy-Birch, Director of Fortis Clothing talks about their journey into exporting:
The demand for British-made clothing is growing, and being able to tap into new markets in Japan is a big step in our international growth plans.

Before we started exporting, and due to the seasonal nature of our products, we would see a spike in sales during the UK's colder months. Exporting to countries experiencing winter at different times in the year has resulted in our sales book becoming more consistent year-round. This has given us the headspace to explore new markets. 

British-made products are now more competitive than ever to businesses buying in other currencies due to the weaker pound, opening up an opportunity for manufacturers to take advantage of this growing trend.
You have spent over 20 years in the banking sector working for various international banks. How has the industry transformed over this time and what challenges, other than the UK/EU relationship, do you foresee in the near future that should be addressed today?
Anyone who has spent as long as I have in one industry would surely have experienced  a few economic/ business cycles of change including  regulatory changes, consolidation etc . The most significant event in my career was the global financial crisis and the long lasting impact of the regulatory changes that resulted from this.

Even in more recent times, there are developments that concern us and our clients and we actively monitor these, whether they are trade disputes, geo political risks or country specific events. While Brexit has been a key topic for us, when we talk to our global multi-national firms and our clients in this region, they are concerned beyond Brexit, with the US-China trade negotiations of note and certain sectors that are likely to undergo significant change in the coming years.

There is also an ongoing concern about cyber crime and the vulnerability of certain sectors to data breaches. In the banking sector this becomes a specifically important risk as we need to protect not just client data but also client funds. . This is, understandably, driving a lot of investment in technology in the banking industry and also training since ultimately, our colleagues are our best defence.
---
About Lloyds Banking Group
Lloyds Banking Group is a UK-focused retail and commercial bank with more than 30 million customers across the globe, including 1 million business customers and more than 80% of the FTSE 100 amongst its clients. The Group's strategy is built on being the best bank for customers and colleagues alike, and creating value by investing where we can make a real difference for our clients. Acting as a gateway to expert Asia-UK financial services, teams of sector and product specialists deliver industry insight and experience alongside tailored solutions to suit our clients' individual business needs. Lloyds Bank Commercial Banking has teams in Singapore, London, Frankfurt, Amsterdam, Paris and New York.  For more information visit: https://commercialbanking.lloydsbank.com/international/asia/.