Our Year in Review - the Transport, Logistics & Supply Chain Committee
Chair: Simon Petch // Co-Chair: Nick Potter
So here we are, nearing the end of 2020. As I am sure you can imagine, our year has been disrupted and dominated by a virus that only a year ago hardly anyone had heard of. The pandemic has had a significant impact across all the sectors overseen by TLSC. We have all had to adjust our working practices, with meetings and networking events being run remotely. The aviation industry has been hit particularly hard with the universal downturn in passenger travel, and the maritime sector has suffered with merchant seafarers around the globe unable to board ship or return home due to travel restrictions. This topic was discussed by our very own Chris Jones on his podcast, The Mental Health of Seafarers in June.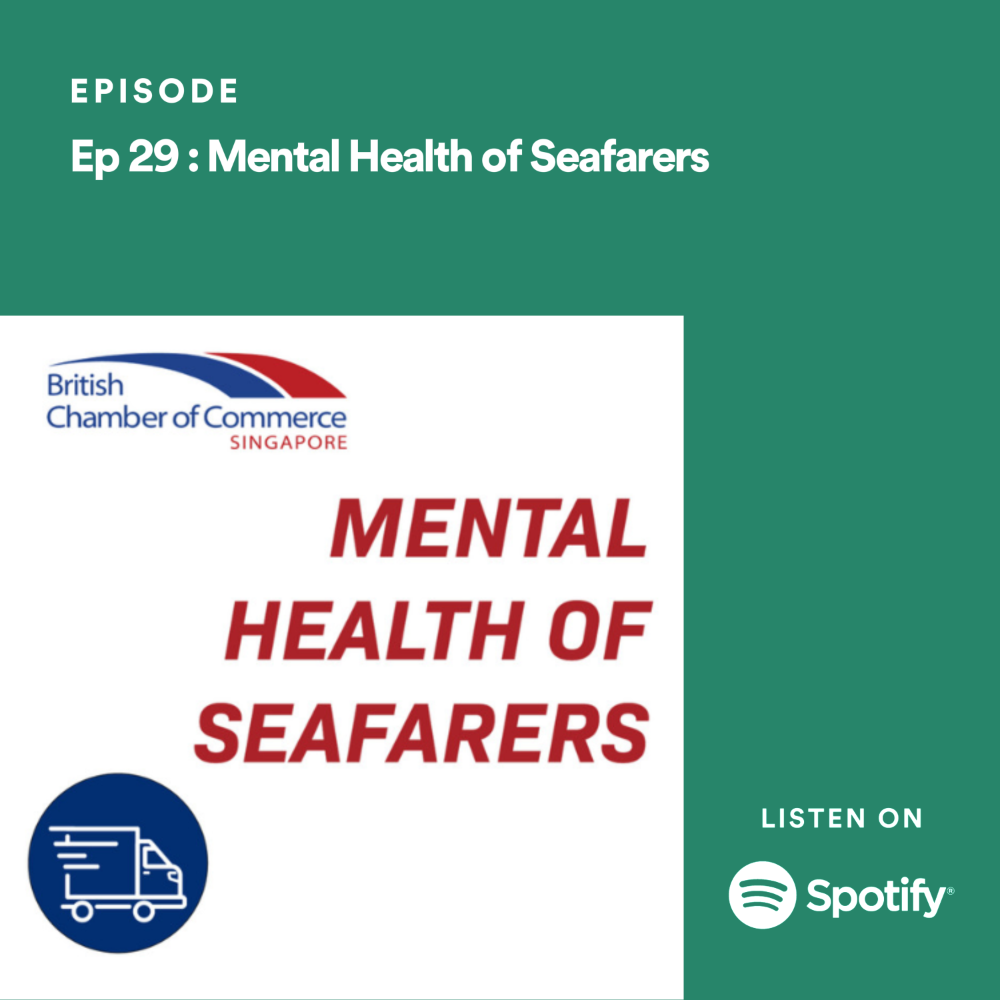 Equally Supply Chain and Logistics sectors were hard pushed to stay operational throughout global lockdown periods and overcome new cross border challenges to respond to changing consumer demands, changing import/export regulation and government pressures and priorities. Much of the above was addressed within editorial 'Let's Discuss…Resilience during COVID-19' produced by James Jordon on behalf of the Committee and published in April's Orient magazine. At the time, the feature acknowledged the already growing impact of the pandemic on the global supply chain and subsequent knock on effect to sales, business operations, changing regulation, workforce protection and movement of goods, and recommended calls to action from governments and regulators.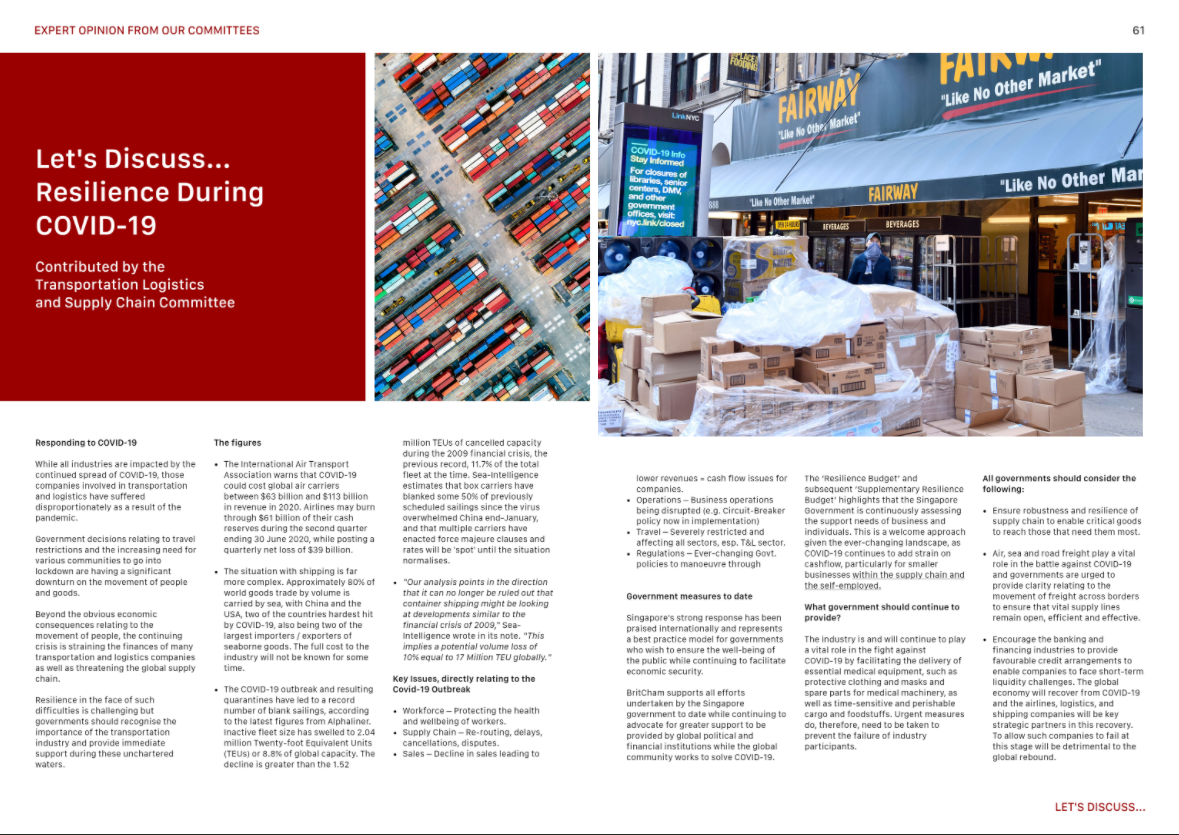 I was also privileged as the Chair of TLSC to have been interviewed by BritCham's David Kelly as part of the 'Meet the Committee' series in May, providing an overview of the Committee's activities and future areas of focus. The TLSC Committee has also evolved considerably over the past year. With such a broad umbrella of sectors covered within the remit of the Committee, we have created sub-forums for aviation, maritime and automation, as well as building out representation from the logistics space to give greater breadth and depth in what deliver. The content is very much steered by the members, of course, so please do continue to feed in your news, views and what you want to see more (or less) of. We are also looking to ever increasing collaboration with the other Committees to follow up on this year's successes with the Energy and Utilities Committee and their energy transition content.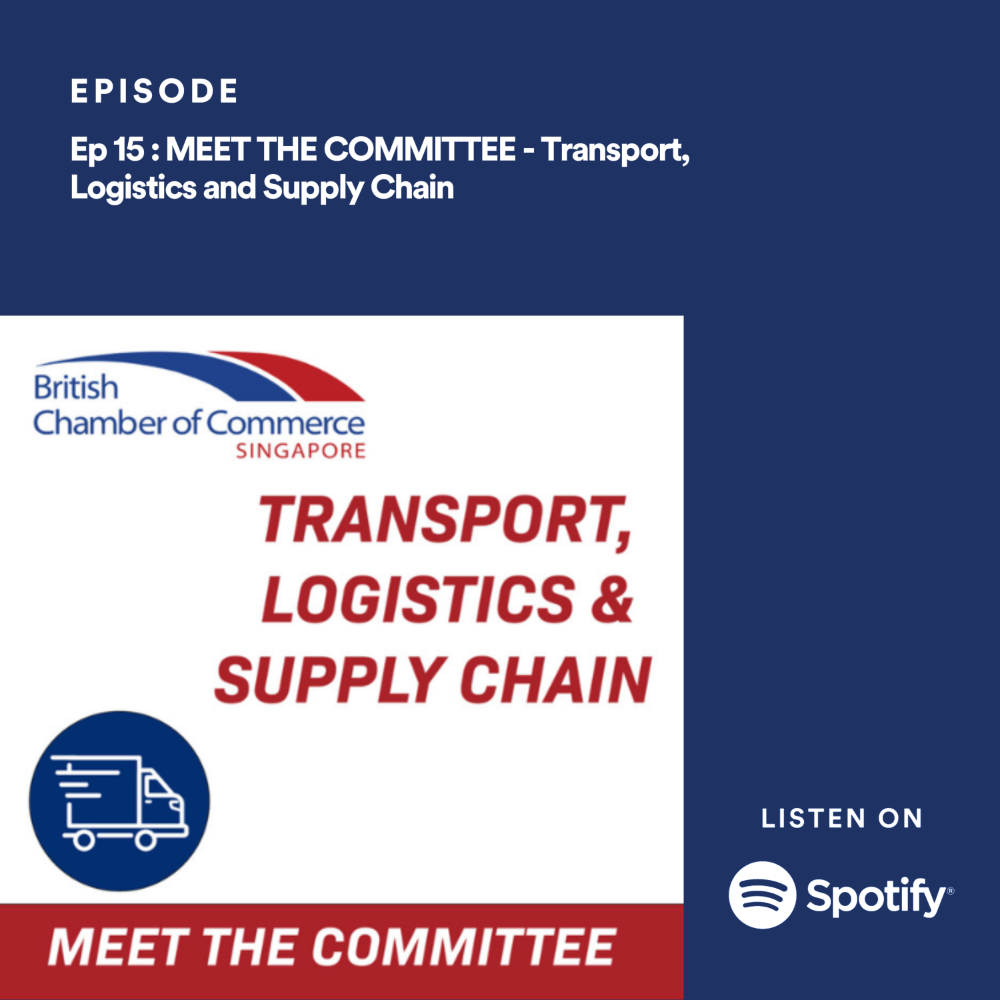 Looking ahead to 2021, we are cautious and hopeful in equal measure. The end of COVID-19 is not yet in sight, but there does seem to be some light at the end of the tunnel. The world now takes the threat seriously and plans accordingly, and now there is real progress with a vaccine (or more than one). The TLSC Committee is looking to build on our next event on The Future Outlook of Supply Chains to set a theme for 2021 on the resilience and challenges facing the flow of international trade.
Find out more at britcham.org.sg/committees/transport-logistics-supply-chain.