Our Year in Review - the Diversity & Inclusion Committee
Co-Chairs: Andrew Ashman & Alex Harrison
In what was an unusual year for all the Committees, the D&I Committee continued in our steadfast objective to promote D&I within the business community in Singapore, adapting the content and medium of our events to the new challenges brought on by COVID-19.
To help guide our journey, we continued with the Diversity & Inclusion poll, which has been a useful pulse-check across the membership to benchmark their opinions on inclusivity. While many of the most pressing issues remain a concern to our members, the poll did highlight some new areas of concern such as mental health and senior management support. The results helped shape the broader programme for 2020 and into 2021. The poll also took a closer look at the support available to the LGBT+ community and to better understand from members their LGBT policy areas. The output of the report is available below and we encourage all members to review and reflect on the feedback.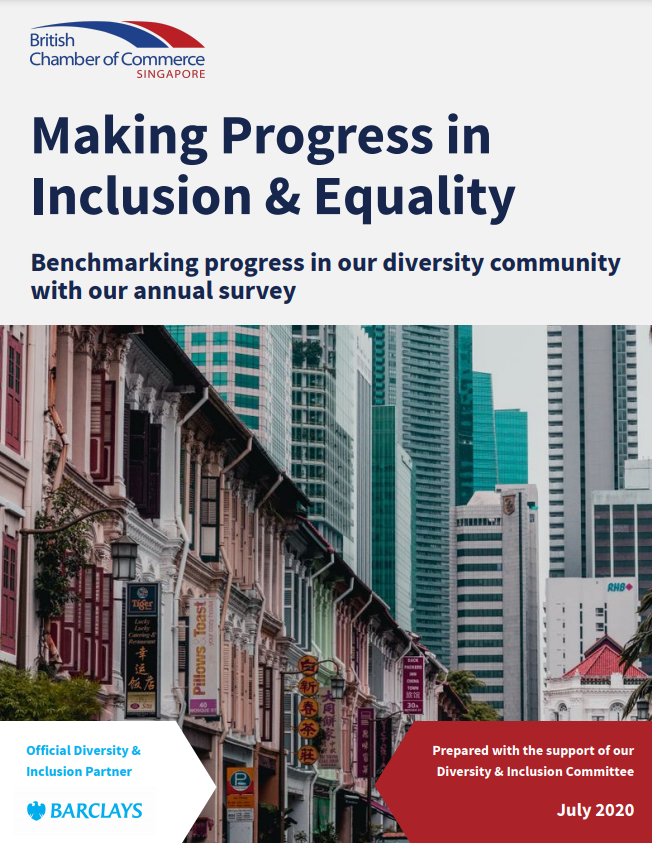 Podcasts became a more common feature within the Committee and it was great to see two of our podcasts (The Importance of a Pride Network and Meet the D&I Committee) trending to strong positions in the regional download charts, with audience levels many times larger than similar physical events.
Addressing some of the new challenges facing Committee members, we also hosted a webinar Mental health at Work during COVID-19 which identified some of the best practices being implemented to create a supportive workplace for employees during the current situation.
In September, we were fortunate to host H.E. Kara Owen at the annual (virtual) Celebrating Diversity Photography Competition Ceremony. The event showcased all shortlisted photos and provided a forum to meet the finalists and hear the stories behind the images. The photos were truly an inspiration to all members the event was used as a forum to celebrate D&I in the community. On the back of this event, we also launched the 5th edition of the Competition (open until January 31 2021).
For 2021, we will be continuing to address the topics raised by our members, providing resources and information to support members in illustrating the importance of D&I to your companies and reflecting on the progress made by our members in inclusion by continuing to benchmarking against our annual survey.
The Committee and the events are run by a strong team of volunteers – we are immensely grateful for their support and dedication to this important topic. Click on the image below to meet our members.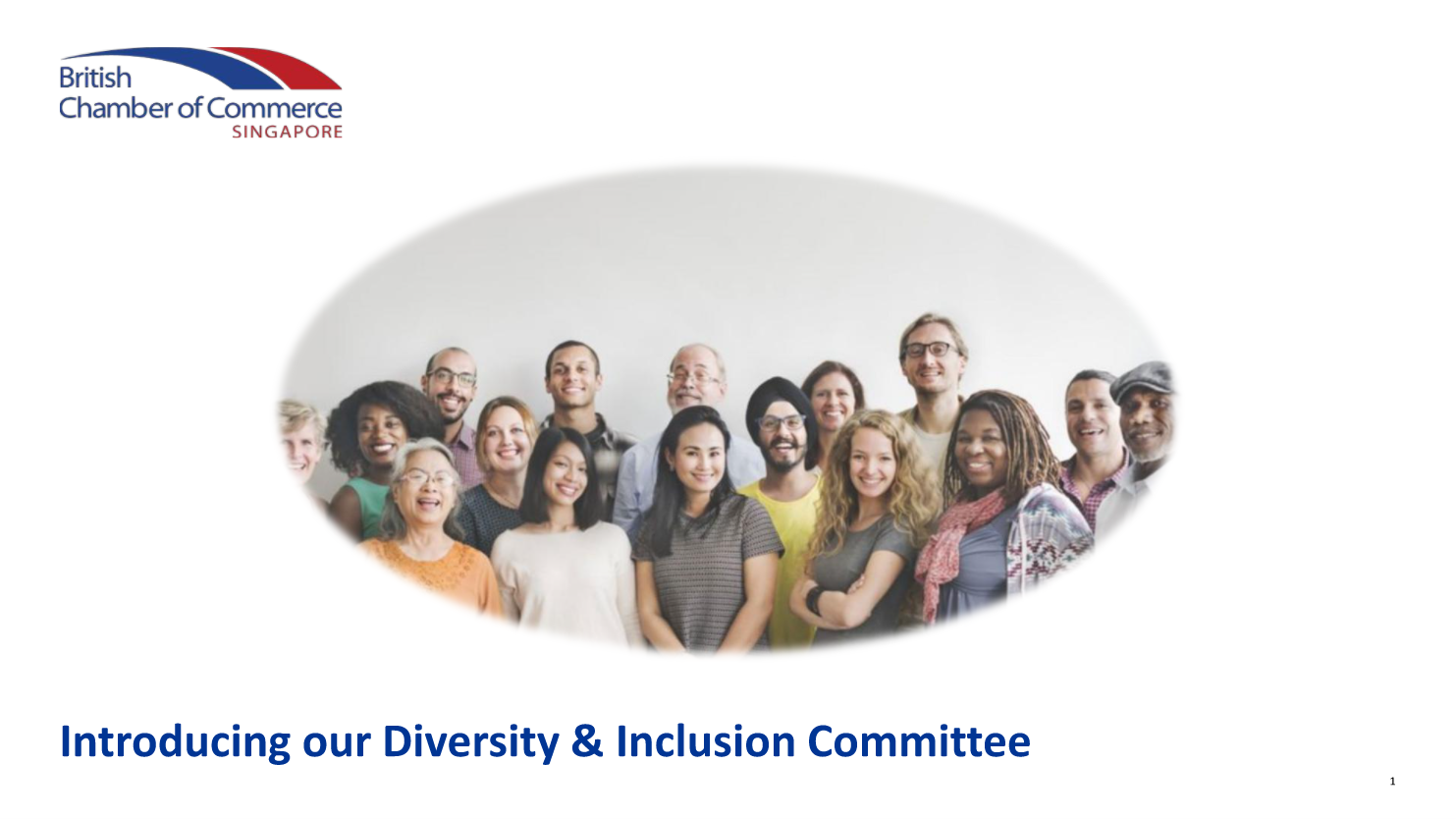 Find out more at britcham.org.sg/committees/diversity-inclusion.