The Affordable Art Fair launches its first online edition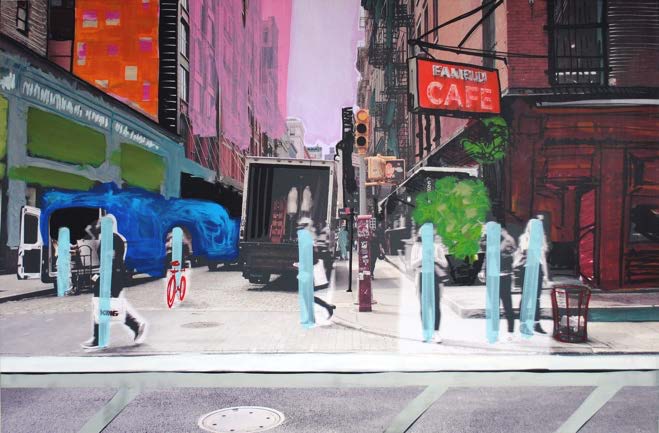 Affordable Art Fair adds an exciting new addition to its global roster of successful art fairs; launching Friday 6 November 2020, and running throughout the month, The Affordable Online Art Fair promises to bring 1,000s of international artworks and an exciting programme of talks and tours, all to be enjoyed from the comfort of your home. With artwork prices starting from £50 - £6,000 and featured work from emerging talent through to established names, there will something to suit every taste, space and spend. The latest innovation from Affordable Art Fair follows a period of record online art sales driving a 170% increase in art sales so far this year.

50 Galleries Spanning 5 Continents
The fair will feature 50 hand-picked international galleries, of which 16 are new additions to the Online Marketplace, bringing fresh new works to Affordable Art Fair fans. The galleries hail from London, New York, Hong Kong, Melbourne, Hamburg and more; spanning four continents. Likewise, within the fair, the range of artwork exhibited will be truly international, ensuring visitors, whether experienced collectors or first-time buyers, can discover new and exciting artists from around the world.

A Packed Programme

The inaugural Affordable Online Art Fair will not only bring an international roster of art but will also present an exciting weekly series of online tours and talks, led by Fair Directors, industry experts and Affordable Art Fair Founder, Will Ramsay. Additionally, exclusive fair content, including video interviews and meet the gallery blogs will take place each week. This packed timetable of programming will provide art enthusiasts with the perfect way to learn more about art and refine their taste, while highlighting stand-out artists and artworks included in the online fair.
Will Ramsay, Affordable Art Fair Founder & CEO, says:
"In a moment when we are all spending more time at home, we've happily witnessed an increased understanding of the positive impact of art on our wellbeing. Combined with a renewed zest for updating our interiors, it could not be a better time to launch The Affordable Online Art Fair. We're incredibly excited that the fair will help to bring fresh new artworks to art-lovers around the world."

To visit The Affordable Online Art Fair, visit affordableartfair.com, Friday 6 – Monday 30 November 2020.