Get discounts off handsets and 20% off monthly subscription when you sign-up for any StarHub Corporate Individual Scheme (CIS) 2-year plans
Get discounts off handsets and 20% off monthly subscription when you sign-up for any StarHub Corporate Individual Scheme (CIS) 2-year plans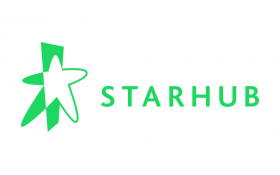 StarHub's Corporate Individual Scheme (CIS) is a benefit programme available to members of British Chamber of Commerce Singapore
Get discounts off handsets and 20% off a monthly subscription when you sign-up for any StarHub CIS 2-year plan
 
Interested in StarHub's Mobile+ 2-year plans?  Scan the QR code below or click here to sign up!

Interested in StarHub's SIM Only 1-year plan? Scan the QR code below or click here to sign up!
For the latest handset promotion and attractive handset deals, please visit the links above and remember to verify your CIS privileges by entering membership access code: EVDB57.
Download the CIS promotion details here.
StarHub Terms and Conditions:
For CIS Promotion Terms & Conditions, please visit https://starhub.com/cis-tncs.  
Valid from now till 31 December 2021
StarHub reserves the right to amend, suspend, withdraw or terminate, whether in whole or in part, this promotion and/or any of these terms and conditions without notice and at StarHub's absolute discretion.
Members will need to flash their membership card and NRIC to be able to enjoy the offer at starhub.com/shops and via StarHub Online Store.
Watch the CIS Online step-by-step guide here. Have other burning questions? Reach out to StarHub Customer Care at 1633.