Call home for free with StarHub Mobile International calls plus special offers
Call home for free with StarHub Mobile International calls plus special offers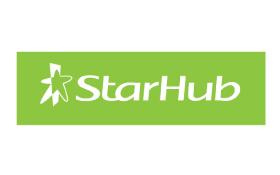 StarHub Mobile helps you get more of what you love! Here are the perks specially curated for BritCham members:
Up to 20% off mobile subscription
Free IDD 018 outgoing international calls capped at 700 mins/month for 12 months (worth $84)
Free 12-month Call Number Display & International Roaming subscription (worth $180)
Free SIM Card activation (worth $10.70)
Attractive handset discounts 
Present your BritCham membership card at any StarHub Shop now! Find out shop listing here.                  
Terms & conditions: Promotion is valid until such date as StarHub may determine at all StarHub Shops and Exclusive Partner Shops. This Promotion is mutually exclusive with all other StarHub promotions or discounts. For more information on the special offers for BritCham members, find out here: StarHub_Membership_Program_for_BritCham_2018.pdf