10% off any order
10% off any order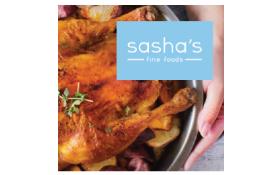 Sasha's Fine Foods
Sasha's Fine Foods is an award-winning online food company in Singapore, owned by English businesswoman Sasha Conlan, a former lawyer and long-time Singapore expat. Sasha personally visits and vets every farm and fishery from whom she sources the best hormone/antibiotic-free, ethically produced meat, seafood and artisan foods (many from the UK).
BritCham members enjoy 10% off any order, excluding drinks. Click to visit Sasha's Fine Foods.
You need to be a member to be able to access to the discount link.