Discount change management training certification
Discount on Change Management Training & Certification
Discount on Change Management Training & Certification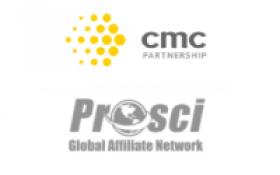 CMC Partnership (UK) Ltd
Prosci is the world's leading change management methodology, adopted by 80% of the Fortune 100 and incorporating the ADKAR Model for Individual Change.
The 3-day interactive training is fully accredited by the ACMP® and includes online access to over 70 tools, templates and assessments.
To find out more about Prosci or to take advantage of this offer visit our website or email changemanagement@cmcpartnership.com and quote the British Chamber of Commerce Singapore.