10 public workshops professional development centre
10% off public workshops at the Professional Development Centre
10% off public workshops at the Professional Development Centre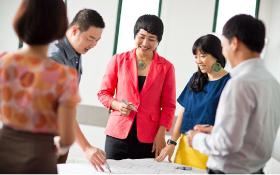 BritCham members are entitled to a 10% discount off public workshops at the Professional Development Centre, British Council. To redeem, please log in to access the offer and register online.
Participants will receive an acknowledgement email once they have submitted their registration. Participants will need to reply to the email to verify as a BritCham member. Send a copy of your BritCham membership card (accessed via the GlueUp app) within the email.
Visit britishcouncil.sg/professional-skills/full-day for more information on workshops.
Contact Julie.Chua@britishcouncil.org.sg or +65 6470-7265 for assistance
You need to be a member to be able to access to the discount link.